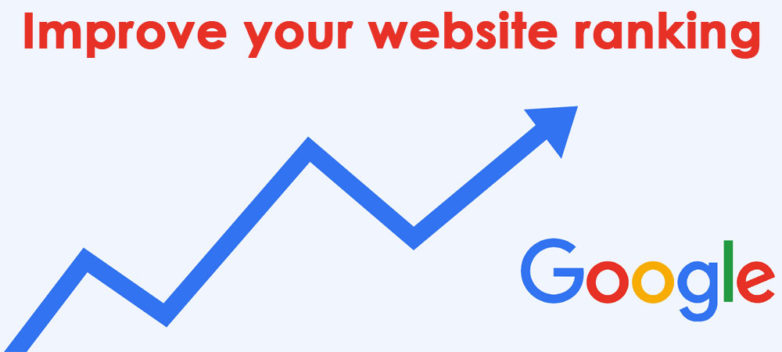 Best 10 effective methods to rank your website
This post includes 10 effective ways to improve your websites' rank with in-depth insight of each method.
Create Long form content
Long form content is considered by some professional that an article more than 800 words assumed as a long-form content, whereas others think that it should contain more than 2000 words. So don't be confused, we are considering the average figure 1200 words.
An article containing more than 1000 word has chance that, it will cover all the detail in depth, we write short content and start performing SEO that is the biggest mistake we do because the users probably come on the page and doesn't find anything specific about the topic then he/she will not stay on that page, so always try to provide long-form content because Google bots also prefer the long and detailed content
Why it works
All the user always in the hunt that they find everything at a single place about the topic, if you are providing them a little information about the topic then the user will not find it useful and it is possible that they back bounce from your webpage. To keep the user engaged and busy on your landing page, create some interesting content that he will not find anywhere else.
Proper Keyword Research
Before start writing a long-form content, first, allow some time to find the best focus keyword on the topic and choose low competition keyword. Just ensure for this step correctly because this will carry out the success for your content on a search engine. Google Keyword planner is the most recommended tool for keyword research. Some other paid tools are also there: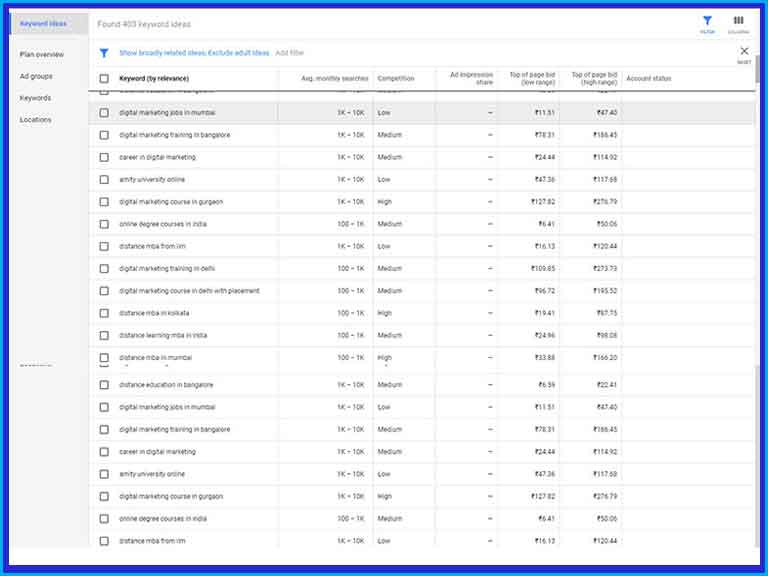 The main difference between a novice blogger and an experience one is smartness. Maybe both are good in writing the same content but the experienced blogger optimize his article with the proper keyword for the people who are searching for it. So Keyword research becomes the first and most important step to find the keyword related to your topic.
Focus on long tail keyword
At this point, you become aware that you should focus on keyword research but a lot of people still don't have any idea that targeting long tail keywords also provide an advantage. These are the super specific keyword phrase that actually searched by the users and the best thing is that it is much easier to rank on search engine.
Below is an example of long tail keywords
Use of H1 Tag properly
The first thing the user will see on your blog post is an H1 tag, it is generally the title of your post. A good and well optimized H1 tag significantly affects your SERP and it is also very important to index your content. The H1 Tag of your blog post should be

Exact to the point and short
Show clear idea about your blog post
It should contain your targeted long tail keyword

Add well quality subheading
Subheadings like h2, h3, and h4 can be used to make your post more attractive. Your headline may be attractive and amazing or structured very well with sentences but if your blog post is longer than 150 words, it is recommended to add sub-headings to build your post more catchy. By using subheadings you can break your content into simple and easily navigate post.
Use Inbound links
Link from one page on a website indicates to another page on the same website called inbound or internal links, this method is used by all bloggers and content marketer to tell a search engine or visitors of a website that this page also contains relevant content to our website. Benefits from internal linking are listed below:
Your website rank grows on a certain keyword on which you are interlinking a page.
Crawling will be easy for the search
Navigate your audience for more option to read.
If you are promoting any paid service it can help you in that way also.

Use Outbound links
Same as inbound links, it is always advisable to link the other pages of your niches that is called Outbound links, it also tells the bots that your page of higher quality. It is suggested that using 2 to 4 links on 1000 words is a good way to improve your webpage rank. But always keep in mind one thing, the site you are linking will be shown on your page, make sure it is authorized page and not contain spammy content.
Title tag optimization
Title Tag optimization is very essential with respect to increasing your webpage rank; it can effectively enhance your page visibility in SERP. And you will be aware of the thing that title tag optimization is the first thing the users will see on the Search Engine Result Page. Put your focus keyword and briefly describe the benefits the page offer while writing the title tag for your web page.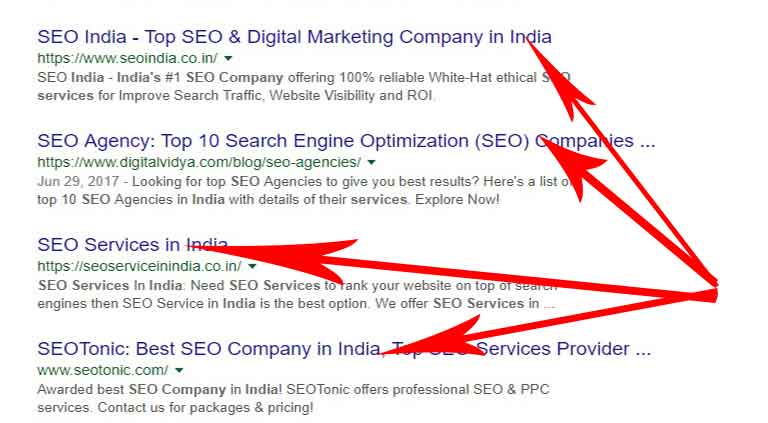 For good SEO optimize your meta description
The meta description is well briefly written content (160 characters) that shows about the content of your webpage, the best example of optimized Meta description are:
It should contain 160 character
It should include a focus keyword
It should be short and sweet but describe all content of your web page
It should be eye catchy and enacting so the visitor goes through the entire page to read.
CTA (Call to action)

Include infographic, images & video
A good content marketer knows very well that if you only rely on text for content marketing then it will not work and can limit your progress, you should include images, graphs, videos, charts to explain the things you are explaining in a better way. It will reduce the two very important aspects that affect your ranking on search engine
Increase the time spent by the users on your website
Decrease the percentage of bounce rate.
Add as much as relevant multimedia to your long-form content, it will enhance the perceived value of that page, and it attracts reader also.
Advance Digital Marketing Course