Importance of Alexa rank and how to uses its metrics.
Alexa Rank is an important factor in for SEO, it is a way to evaluate the value of your website, for those who are not familiar with Alexa Rank, so it provides a quick summary of a site's performance, if you are ignoring this thing, you are not doing everything to improve your rank, in other words, Alexa rank of your website shows the authority of your website.
Here in this post, we will discuss various parameter of Alexa ranking. But before going ahead it is important to understand the basic ingredients of Alexa Rank which affects it.
What is Alexa Rank and how it collected its data
Alexa Rank is the calculation of how your website is popular, how your website is doing compared to the others sites. It does not completely depend on the traffic of your website but it also depends on how much traffic the other sites are getting.
Millions of people are consisting of the traffic data panel of Alexa, based on this data; it calculated the number of visitors and their behavior on all the sites on the internet. This calculation is very complicating and also analyzes the fake or spam traffic.
Alexa monitors the average daily visitors and pageviews to every site in the last 3 months if your website has the combination of highest visitors and page views in the past 3 months then, your website will be on the top of the Alexa rank according to its algorithms. If your site has least rank, it will get rank around 30 million and if no visitors landed on your website in the past quarter then there is no rank for that particular site.
How to achieve more accurate Alexa rank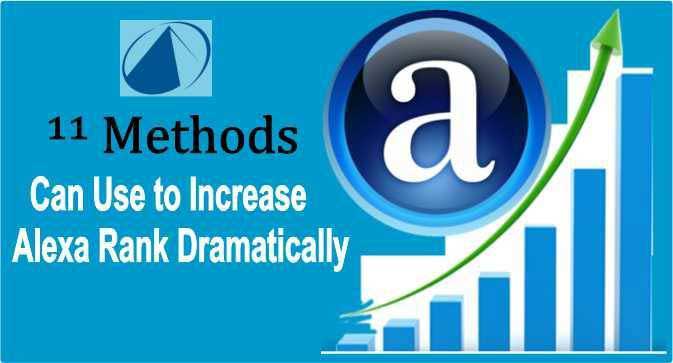 If you want to get more accurate Alexa Rank, it is better to certify your website metrics on Alexa. Certified metrics directly measured by Alexa instead of being calculated by other data panel. It provides more accurate rank but not the better rank, there are several other benefits but getting more accurate rank is one of them.
Now the question arises, how to achieve better Alexa rank
There are several ways to improve your Alexa Rank
Creating an engaging and unique content
Getting more backlinks from related sites
Create internal links that lead from one page to other on your site, so the navigation on your website becomes very easy, and it keeps your visitors engaging.
In both inbound and internal links which helps the search engine's crawlers that how valuable your content is for the visitors. But keep in mind access linking affect the credibility or your websites and you may get panelized by search engines