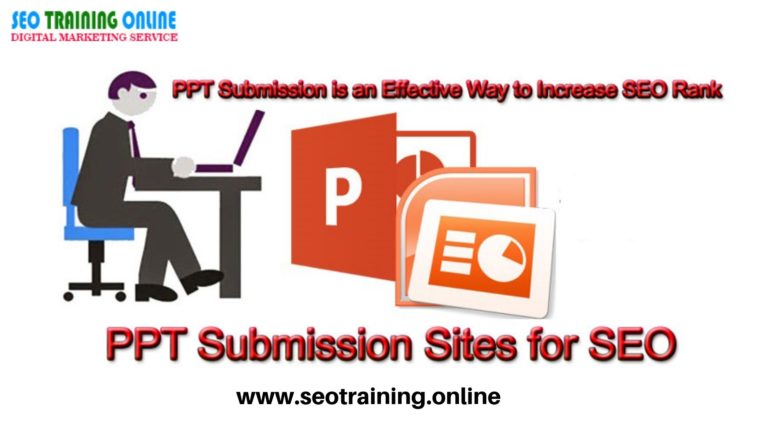 What is PPT Submission?
Powerpoint submission is an essential part of, off-page SEO optimization. Powerpoint submission is an effective way to increase your website ranking. In ppt & pdf, you can present your information in slides and submit on pdf submission sites. This is an online marketing tactic that helps you to attract traffic to your website and get quality inbound links.
And powerpoint submission is one of the traditional off-page optimization technique which is mainly utilized for gaining traffic for your website. But try to find a website having high pr, Such as slideshows, authorstream, power show.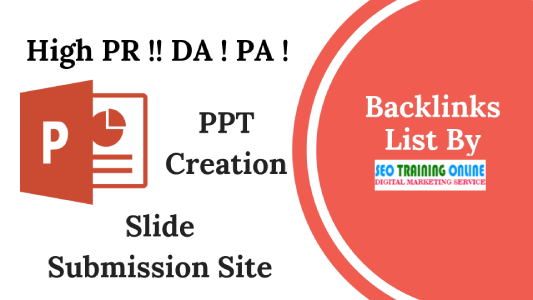 Benefits of ppt submission:-
Improve page rank
Get links
Enhance site SEO
Improve page rank –
Powerpoint submission is one of the best and effective way to improve your page rank. High page rank is an essential part and seriously needed for every business. And the world comes to know about the product and services that you are offering.
Get link –
Off-page optimization tells about how your site is authoritative and popular. Links are prominent for every blog to rank their website in the digital world. And you can spread awareness of your business.
Enhance site SEO –
Powerpoint submission is a great platform to enhance the SEO of your website. And Can also increase your visibility and online presence digitally in the search engine market. Backlinks that you generate has a positive impact on your search engine optimization.
Features of ppt that will look more appealing : –
Always use good templates
Give a good description
Showcase your main products
Use good images
Use bullets points where possible
Ways to submit ppt –
Submitting a ppt on ppt submission sites is an easy task. You have to create a good ppt which describes brief information about your business, product or service that you are offering.
Make sure to make a ppt which is SEO responsive, it means don't forget to add targeted keywords and relevant tags in your ppt will which help you in (SERP)search engine result page.
Steps to do ppt submission  –
Choose high pr ppt submission sites list.
Click on sign up option
Add your details like – name, email, password
After that, click on upload option and upload your ppt
Finally, click on the submit option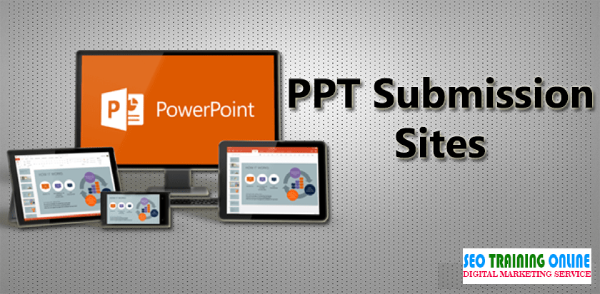 Tips to remember when you make a ppt : –
People do mistakes when they create ppt or presentation for their business.  And they forget to mention basic details of their business. you must share your business-related services such as business services, deals, offer, or any other product discount that your offering.
Don't write too much content
Use proper images
Put your destination/reference link
Must use keywords in description that will help you in SEO.
  ppt submission sites list 2019 –