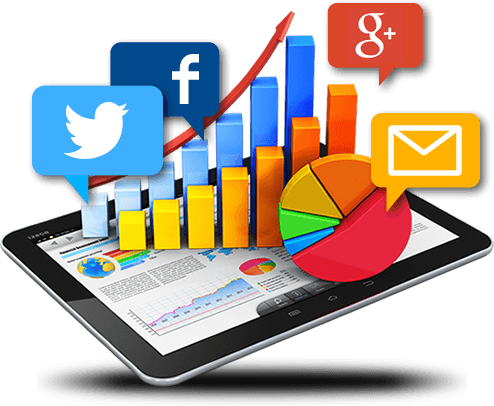 Most effective off page SEO techniques for 2019 to rank your website on search engine
To get the genuine traffic toward your website SEO (Search Engine Optimization) plays a very crucial role. It also helps to boost page ranking on most commonly used search engines like Google, Bing, Yahoo etc. Off page SEO techniques helps in increasing the online visibility of the website and appears on the top SERP. In another word, it is the communicating way to the search engine and tells about the necessary detail about your web site content. You can perform these activities on your own or hire an efficient team of SEO Company in Delhi.
SEO is generally divided into two categories.
On page SEO activities
Off page SEO activities
The changes and variations are done on the website directly like Meta titles, heading tags, and changes in website content, and on the other hand off page activities done outside the website to make backlinks. It not only attracts quality viewers to your website and makes it credible. In this blog, we will discuss latest off page SEO techniques for 2019.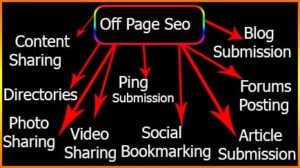 The advantage of off page SEO Techniques
Search engine crawlers love to read the high-quality content and it gets more share and likes. The following advantage of performing off page activates are as follows:
Increase online visibility
As soon as your online visibility increase this directly increases the visitors' flow towards your website.
Boosting Page rank
Having a good page rank means your website has quality content and high-quality content which is liked the readers. Page rank is the system adopted by Google and it provides rank from 0 to 10. If your web page having
Page ranking is the system adopted by Google that ranks any page from a scale of 0-10. It ranks the page on the basis of its quality hence; a good page rank would ensure a good image on the webpage.
Get more exposure
Once you get good page ranking, your website traffic increase hyperbolically and it gets more share, likes, and views. Because nowadays social media platform get more engagement and sharing a website on using networking sites with genuine and useful content.
Some Important off page SEO techniques in 2019
We are describing some helpful off page SEO activities for 2019 which can enhance your website rank and online visibility effectively.
Search Engine Submission
Submitting your website on search engines to well established and commonly used search engines like Google, Yahoo, MSN, Bing etc. All these search engines are used for website submission.
Directory Submission
According to the experts of this industry Directory submission is no longer in use in off page SEO techniques, but it is not because it depends on how effectively you are choosing its category for your submission. Their effect appears after some time but submitting your website by choosing correct directory is worth using.
Social Bookmarking
Not having proper knowledge people start spamming social bookmarking sites, but instead of posting quantity link you can choose the most important bookmarking websites and share your knowledge on that platform in front of your potential readers or viewers. Social bookmarking websites are the most influential platform if your performing SEO off page activities are to get real traffic toward your website. It is very necessary to use proper tags and keywords to broadcast your information on a global network.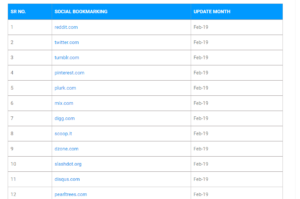 Forum Posting
Off page SEO techniques also include forum Posting is another way of interacting with your user and relevant audience, use some important forum discussion platform and solve the queries of users by commenting a genuine answer. Making a forum discussion is really an important factor from a SEO point of view. Making an engaging discussion through commenting will automatically improve your website ranking also. Apart from it, you can also initiate a thread related to your niche.
Blogging
Writing a blog can be a good way to promote your website or business online, if you are performing off page SEO techniques. It enhances the genuine traffic towards your websites. If you are sharing some unique information, then it is highest possibilities that it may become viral. Because readers like to read the new thing and also search engine crawlers also like to give priority to the content which is easily understandable and should contain in-depth information about any topics. The importing thing should be kept in mind that your blog post must be engaging and should be in a flow of context. Many big organizations now hiring a good writer who can write for their brand promotion campaign and can manage their blogs as well.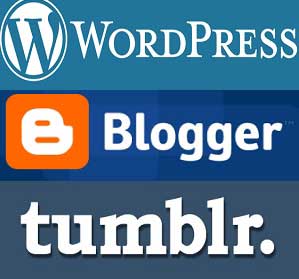 Linkbaiting
Link baiting is the process of creating and designing unique and valuable content to get other content producers to link it. It is the strategy of making inbound links to your content which directly grows your website or blogs on SERP. The ultimate aim of the link baiting is creating valuable and useful content for the readers so they can find value in it. It can be implemented by including any breaking news, infographics, controversy, and humor etc. if your published content has value for the readers, the readers like to share it on various platforms.
You can do this by creating eye catchy title that attracts reader's attention and develops reciprocal relationships with other content producers, in which share their links and vice versa.
Classified ads posting
Classified ads posting sites online is similar to placing any service or business related ads in newspaper and magazines.  It is the best method of off page SEO techniques to get the audience interest by advertising on classified ad posting sites. Let's see some advantage of classified submission sites lists 2019.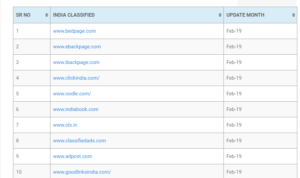 Digitalized brand promotion: It allows promoting your website or business digitally using an online platform. By using it you can spread your brand awareness and enjoy better online visibility. The visitor can directly contact and visit your website.
Free to use: The best thing is that advertise on this website is free, but you some website offers paid service and provide more features an option for the users, it helps to boost up your sales by choosing relevant categories to your business. There is multiple websites which provides free advertising option like Quikr, Locanto, OLX and many more. You can place your ads on these platforms without paying a single penny.
Source of backlink: These are the best source of getting high-quality backlinks, which drive real traffic to your websites. These backlinks are preferred by Google crawlers also and very healthy in terms of SEO.
Simple & easy to post ads:  These classified websites allowed to post an add with a simple process, anyone can perform it. You don't have to wait for months to publish your add, it will be published instantly. Just provide necessary information about your product and services and just click to publish.
Organic Hits: once you post your add, you will get organic results, your potential visitors will look at your product which can boost your sale or revenue.
If someone wants to learn all these techniques, you can join SEO training in Delhi provided by AIDM which provide one of the best digital marketing courses in Delhi.