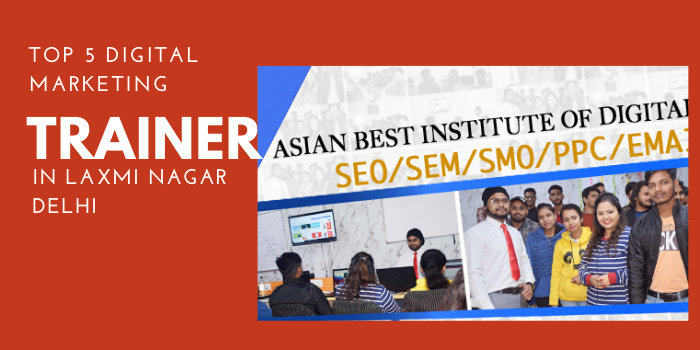 In this post we will share about top notch digital marketing trainers who have remarkably achieved much more growth in the digital marketing field. 
We believe this small post will help you choose the best digital marketing trainer in laxmi nagar Delhi.
Let's see who are they?
1) Yaman Kumar 
Yaman Kumar is a Digital marketing trainer and Digital marketing manager at AIDM and Nexcuit Web Solution respectively. He has worked on a plethora of seo projects. Where his seo strategies performed impressively well.
He is not only a seo consultant and specialist, he is a remarkable best digital marketing trainer in Laxmi Nagar Delhi. where he teaches students digital marketing advanced techniques and fundamentals.
As far as his personal and professional  life is concerned he is a small young entrepreneur, who has experienced lots of businesses in his so far journey, unfortunately he didn't succeed in those ventures. He has completed his DIgital Marketing Journey from AIDM and DSIM and had performed extremely well so that he has become a Digital Marketing trainer in AIDM (Asian Institute of Digital Marketing).
Currently he works for Nexcuit Web Solution and AIDM as Digital Marketing Manager and digital marketing Trainer respectively. (2019-2020). Speciality: Marketing Funnels, SEO, E-commerce Marketing, Facebook advertising, Online reputation management, blogging, web analytics and Content writing. 
2) Manoj Kumar 
Mr. Manoj is the digital marketer. He has gained 3+ years of experience in digital marketing. He has started his career as a SEO executive,  and So far he has worked on 500+ SEO projects and successfully ranked them on google. His hard-work and focus has placed him on the second place of the list of best digital marketing trainer in Laxmi Nagar Delhi.
Specialty: SMO, PPC, Online reputation management, conversion rate optimization, Training, and Consultation
3) Ahonik Mukherjee –
A Digital marketing Trainer cum hip hop dancer. Ahonik is absolutely indulged in Digital marketing and he works for DSIM now. Before joining DSIM, he has worked with plenty of companies like Datatag, sys tools software company and AMCI global solution
4) Kamal Khurana 
Kamal Khurana is not only a Digital marketing training. He is also associated with kangaroo wings. He provides Digital Marketing services, CRM and Digital Marketing Consultant. Dr. Kamal Khurana also works for a marriage therapy centre as a Marriage & Relationship consultant.
5) Abhishek Lavanya –
Abhishek is a knowledgeable marketer having more than 5 years experience in Digital Marketing. He has the knowledge to deliver amazing training that will lead a remarkable growth in students career. Mr. Abhishek lavanya hard-work and determination toward digital marketing put him on the fifth position of best digital marketing trainer in Laxmi Nagar Delhi.
We believe that these lists of digital marketing trainers will help you choose the best trainer for your digital marketing journey and course.