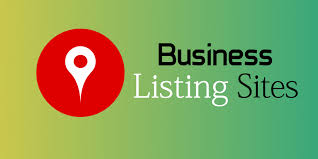 Local listing sites in India is a starting point for Indian consumer for research and it is important because they contain information about your business, including business name, physical address, phone number, business email, GPS location, hours and other related information. And Business listing is an excellent way to promote your business.
Why is it considered an important part for link building?  
Local business listing is one of the most popular ways to reach online market and make it easier for your customer and prospects to find you online and also business listing has huge impact on SEO perspective because your primary goal is SEO so make sure that your website is ranked in search engine, but if you have not added your website in the local listing sites then your customer will not be able to find you.
Each local listing has improved your visibility and effective way to improve your online presence but some data you want to make sure you are including
Business name
Business logo
Phone number including toll-free or extension number
Address
Photos
Categories
In addition, make sure that there is no error of your business information while listing.
They increase website traffic by being a part of local business listing sites. By having a complete profile on free business listing sites in India, you have a great opportunity to rank in top results of SERP. When people search for a specific keyword. Then Google will give you priority since you have listed your website in local business sites, and that in turn  help you to divert organic traffic to your website.
4. They provide an inbound link by listing your site on business listing sites India.
How to choose best free business listing sites in India:-
There are millions of free business listing sites in India but listing on each and every website is stupidity and waste of time. The extremely important point is to filter out the best and submit your website on good business listing sites.
There are few thumb rules to find out the best listing sites:-
Non-spammy website: Imagine you are on a website to find some relevant information but there you constantly see annoying and un relevant ads everywhere. Your immediate action is to leave the website. So there is no point to listing on the spammy websites. 
Good domain authority:- Always create backlink and business listing on High PR and high domain authority websites. There are many tools where you can check the domain authority and high page authority. The very first tool that you can use is MOZ. Moz can be installed from chrome web store, and there you can check DA and PA of every websites.
Do follow links:- It is necessary to submit our websites who provides do follow links. Not every new business listing websites provide Do-Follow links. But you need to ensure that there is balance of do-follow and no- follow links to our websites. Then that is good practice in the eyes of Google.
Free business listing sites in India : –
Here is free business listing sites in India, Check these links now
https://fonolive.com/
https://www.engnetglobal.com/
http://entireindia.com/
https://www.aileensoul.com/
https://thehall.net/
https://directory.websiteservices.com/
https://advertisingflux.com/
http://www.nicefirm.com/
http://hourlyconsultant.com/
https://mymapcity.com/
https://www.eliteservicesnetwork.com/
https://www.professionalservices4u.com/
http://www.shopindore.com/
https://localusabusiness.com/
https://yofirms.com/